Momus plays two live concerts in France this coming weekend.
At 7pm on Friday March 19th he plays a free concert in Poitiers at the opening party for I Am A Record and I Am The Medium, a new visual art show by British artist Georgina Starr at Le Confort Moderne. "We can't help but see Georgina Starr's invitation to Momus as a kind of mirror effect," says the gallery's website. "Like her, after success and a certain celebrity in the 90s he's chosen to withdraw... Like her, perhaps, he's now returning to the foreground."
Then on Saturday March 20th Momus at 10.30pm plays at Le Lieu Unique in Nantes. More details from the Momus concerts page on LastFM.

At 9pm on Saturday 27th March 2010 at the Volksbuehne Roter Salon, Berlin, Momus presents the premiere of a theatre piece, "Exploding Beowulf".

Momus, joined on stage by David Woodard, takes his song "Beowulf (I Am Deformed)" from the 2003 album "Oskar Tennis Champion" (Analog Baroque) and deconstructs it in twenty scenes. The song describes how Denmark is rid of the monster Grendel by a deformed and disabled hero. In the theatre piece, this relatively linear plot is transformed into a PowerPoint consultancy pitch, dry choreography, a chat show appearance, an archeological dig, a medical slideshow of wounds sustained, and so on. It's hoped that this semi-improvised thematic explosion theatre technique will be applied in future to other cultural objects. If you're a curator, festival director, or just someone who'd like something semantically exploded, contact the Exploding Theatre Company.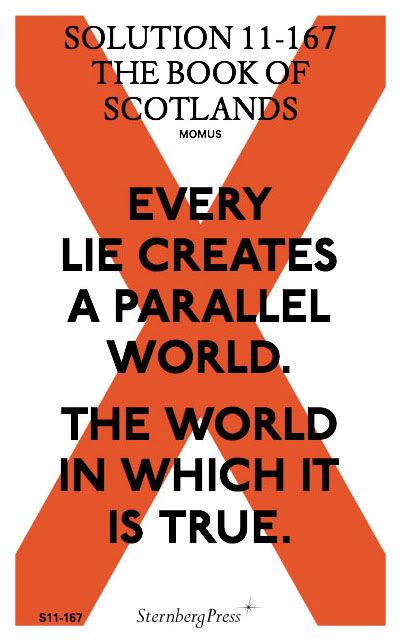 Published by Sternberg Press in late 2009, The Book of Scotlands is a series of delirious speculations about the future of Momus' motherland. Commissioned by German editor Ingo Niermann and modelled on his book Umbauland, The Book of Scotlands was well-received in Scotland.
"I don't think I am over-stating it," wrote Gerry Hassan, "to say that The Book of Scotlands will be read and reread, studied and assessed centuries from now for what it says about early 21st century Scotland". And Pat Kane in the Scottish Review of Books said: "The Book of Scotlands is a considerate, deeply generous take on the life of this country and its possible futures."
The Book of Scotlands can be ordered online via Sternberg's website (click "order") or via Amazon.de, who will deliver worldwide, or Amazon UK.
The Book of Jokes is Momus' first novel. Commissioned originally by french publisher La Volte, it was published first in English in September 2009, followed in October by the french edition Le Livre des Blagues, and will appear in German in the autumn of 2010 through Blumenbar.
"Most of the book's story lines orbit around taboos, including scatology, pedophilia, bestiality and talking, chess-playing penises," said the Los Angeles Times. "One of the book's central conflicts poses the question of whether two men can be each others' uncles, which can be answered only with some of the most lurid, labyrinthine incest in literature."
"The Book of Jokes is not a collection of punchlines or tension-building schemes," wrote Adam Novy in Dossier Journal, "it's a flexible and sensitive solution to the problem of how to invigorate conventions like the novel using overlooked materials. Momus is a slyly articulate stylist with a lovely flair for syntax and the lexical."
The Book of Jokes can be ordered in English via Amazon, and in French via FNAC.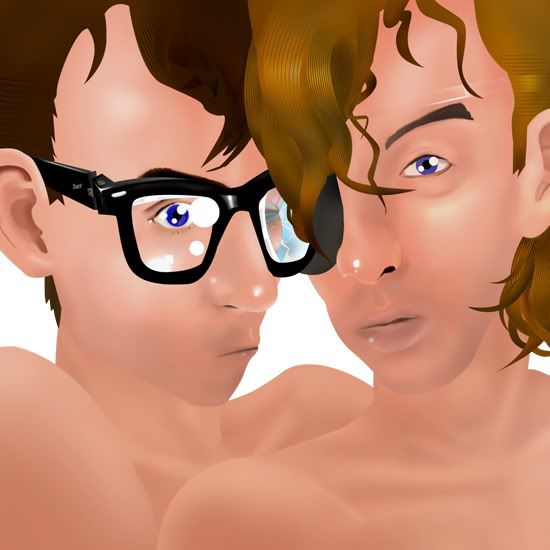 The most recent album from Momus is Joemus, released in November 2008.
Culturedeluxe called it "the best album from Momus in years, a brilliant, hallucinatory Nintendo arcade gloop of analogue pop and retro lounge as performed by two Space Invaders posing as human beings". "A great precis of where Momus's current musical fascinations lie", wrote Prefix magazine.
A collaboration with Berlin-based Scot Joe Howe, Joemus is available in the UK and Europe from Cherry Red and in the US from Darla. Other Momus releases are listed on this page. Six albums Momus released on the Creation label are available as free downloads from ubu.com.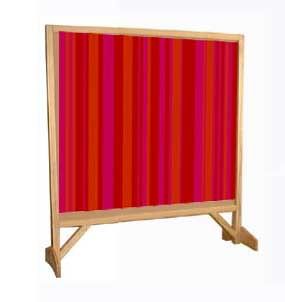 Pretty much from its inception, Momus has used the web to communicate. From 1995 to 2003 the Momus website entertained visitors with frequently-updated content: monthly essays, daily photos, accounts of Momus albums, some portraits of Momus, collections of podcasts, a CV, audio clips and tour diaries. Then, from January 2004 until February 2010, a LiveJournal blog called Click Opera took over, adding Web 2.0 functionality and a lively comments section.
In February 2010, for a series of reasons outlined here and here and in this radio interview, Momus completed the Click Opera project and came back to iMomus.com, bringing a touch of blog influence back to the old Web 1.0 site in the form of a new yellow notebook column called Zuihitsu.
Meanwhile, news and status tweets -- for those who like that sort of thing -- from Momusworld can be found at wolon, the Twitter feed of Momus' faithful personal digital assistant, Maria Wolonski.
The documentalist
On Thursday we had a big clan gathering in Edinburgh. Amongst hours of conversation, my step-mother (an artist) told me that Duchamp was a good artist (because he could paint), but his children tend to be shallow and callow conceptualists. And I told my brother that British TV not only doesn't critique contemporary reality, but has just five basic show templates, one of which -- reality TV -- was done better in the 90s in the form of MTV's The Real World.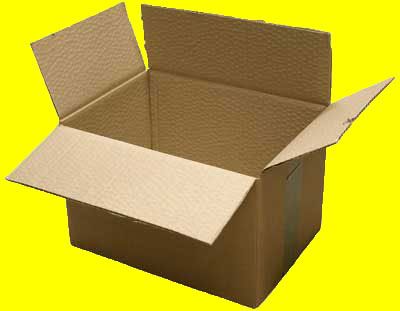 I tend to do this a lot, and I suppose it's a kind of "hipster snobbism". You were in early on a trend, and condemn later iterations of it as inferior copies offering too little, too late. To this extent you are a documentalist; someone very concerned with the exact date at which a document entered the archive.
Yesterday I moseyed and nosed around the contemporary art galleries in Edinburgh. The documentalist in me couldn't help slagging some of what I saw. Too little, too late. Take the Peter Liversidge / Jonathan Monk show at the Ingleby Gallery on Carlton Terrace. Monk has put a text on a billboard outside the gallery saying KEITH ARNATT WAS AN ARTIST. This is a reference to KEITH ARNATT IS AN ARTIST, a text Arnatt (who died in 2008) showed in the Tate Gallery in 1970.
Basically, Monk's Retro Necro gesture (completely indecipherable to Edinburgh passersby, unless they're unusually well-versed in the history of conceptual art lite) seems to me about as interesting as Oasis ripping off a George Martin string arrangement. Meanwhile, inside the gallery, Liversidge exhibits typed proposals for artworks which hark back to Yoko Ono's early 1960s instruction paintings. Again, it's like a band trying to sound like The Beatles. That Liversidge keeps typing "it's" when he means "its" doesn't help either. This show stands on the shoulder's of giant's.
There's a rather similar show at Embassy. You Turn Me On and On and On consists of textual proposals from artists for unrealised artworks. They're stacked in boxes on the gallery floor in heaps of duplicated papers consisting of copies of emails, sketches, texts. I suppose the Embassy show is a bit more zingy than the Ingleby one -- here, instead of a retro-1960s typewriter (the equivalent of playing a Fender Jaguar) the proposals have been written on computers. And instead of being asked to buy a framed A4 page, you can take one away free.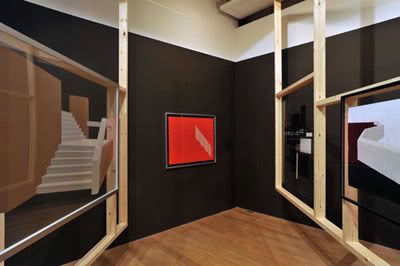 At the Fruitmarket, Toby Paterson's work mines a slightly-too-familiar (to me, anyway) fascination with post-war Modernist architecture. We're back in the world of the Cold War Modern show at the V&A, or the last Documenta or Berlin Biennial with their idea that "modernity is our antiquity", or endless Berlin exhibitions combining ostalgie and utopia. This too is Retro Necro, and it's not particularly fresh. (I didn't get to see the Agnes Martin show at the Scottish National Gallery of Modern Art, but I suspect it might have taken me down the same Necro-Modernist brainpath.)
The best contemporary art show in Edinburgh is Documentalist, a group show at the Collective Gallery on Cockburn Street. I particularly liked Deimantas Narkevicius' film Revisiting Solaris. It's not that the ostalgie-utopia-Modernism thing was entirely absent from this, but that adding Tarkovsky and Lems' sci-fi angle -- not to mention a series of mysterious black and white photographs taken in 1905 by a Lithuanian painter called Narkevicius -- estranged the theme enough to make it fresh. It's how you do it.
I also liked Chris Evans' video School of Improvement, which I think was set in an Italian (South American?) school and had students speaking lines from -- politicians? Philosophers? The Sufferings of Young Werther? Not sure. What I did notice, though, was that I couldn't really fit the video easily into any existing thematic box. It didn't feel cookie-cutter to me.
Reading up on Chris Evans, I could see how his earlier work harks back to the Artists' Placement Group (he's sent policemen to art schools, and inveigled himself onto Arts Council grant committees), but this newer work felt fresh to me.
But maybe there is a suitable box. I noticed Will Bradley's name in the Chris Evans credits, and a chunk of text by Jan Verwoert on the Documentalist handout, which steers the show towards the box in which people have connections to Holland and typography and documents operas and Dot Dot Dot and Dexter Sinister. Jan Verwoert, Will Bradley, Chris Evans, Will Holder, Stuart Bailey, they're all related, and I'm just beginning to cotton onto what they're up to, what their styles and concerns are, and that's a stage (the beginnings of comprehension, pattern recognition, twigging, cottoning on) I'm fascinated by.
So I suppose it's not so much that certain work can be boxed, as when I personally got interested in the box, whether it's an In Box, an Out Box or a Pending Box, and how the work plops in (slightly askew, with an interesting swishing noise, like a paper aeroplane landing, and so on). Questions that matter to a documentalist.
Saturday March 13th 2010
Will Holder v. British television
Visiting Edinburgh, I am sitting on the sofa in my sister's living room reading descriptions of the artist-publisher-performer Will Holder on the web while simultaneously zapping through 150 channels of cable television. Juxtaposed like this, Will Holder and British television have very different agendas and worldviews.
British television is telling me about a cook's tough challenge to make a meal that will satisfy a discriminating panel of judges.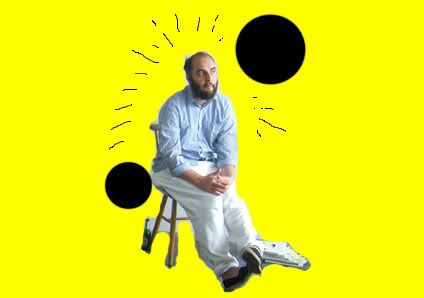 Through his multiple roles as artist, writer, editor and designer Will Holder (born Hatfield, 1969, lives in London) explores the transformative processes at play in the act of publishing.
British television is telling me that this is the kind of shop Carrie Bradshaw from Sex and the City wouldn't have been able to pass without entering to buy a pair of shoes.
Will Holder is currently producing a two-part book on the work of American composer Robert Ashley.
British television is telling me about a couple of graphic designers who have 230,000 pounds to spend and want to buy a house near Devon's premier surfing beaches.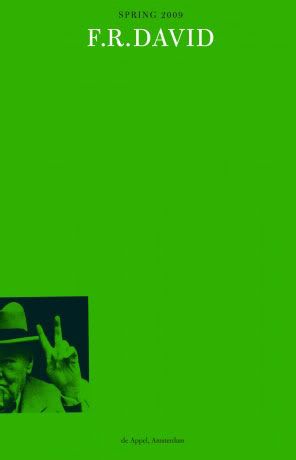 Will Holder is currently translating William Morris' 1876 utopian novel News From Nowhere into a guide for design education and practise set in 2135: the original version having also been written 130 years into the future (written in 1873, set in 2003).
British television is telling me that Madonna donned a Kylie Minogue t-shirt onstage to show that she wasn't frightened of "the next big global phenomenon" who might otherwise have challenged her.
Every 28th July (Marcel Duchamp's birthday) Will Holder holds an event called Bachelor Party, a celebration involving film screenings, performances and lectures. While acknowledging Duchamp's belief in the primacy of concept over form, the event also chooses to scrutinise the form of concepts.
British television is showing me Michael Palin in the Sahara desert wishing a goat "au revoir".
The fifth issue of F.R. DAVID, Will Holder's biannual magazine, is entitled "Keep it to Yourself" and knows the value of nothing but not the prices of things.
British television is telling me about the heroes of the SAS.
Will Holder's Middle of Nowhere envisages a society that finally comes to value language and information over objects.
British television is showing me what happened when Jeremy Clarkson tried to become a local radio traffic updates announcer.
Will Holder's Middle of Nowhere and Bachelor Party projects both investigate the discrepancy between word and object, and between language as information and as process.
British television is saying a boring-looking house has "loads of potential", and that remaking the upstairs bedrooms in more zingy styles will suit the two very creative children this family boasts.
In recent performances Will Holder has appropriated existing texts and used them as scripts for readings, resulting in pieces such as Indeterminacy (2008) and The Making of Americans (2007), based on eponymous works by John Cage and Gertrude Stein.
British television is showing me a woman with badly-dyed hair singing in a talent show.
Will Holder sets up a mise en abyme whereby texts that examine the materiality and mutability of language are self-reflexively performed.
British television is showing the Morgan New Standard Popular, a three-wheeled car from the 1920s that cost only ninety pounds.
Will Holder is interested in the role of printed matter in a) tracing contextual or relative vocabularies for the description of objects (in space), and how these descriptions can become (sculptural) objects of currency; or b) designing and writing scripts can be used as a set of instructions for the assembly of language itself in a physical, three-dimensional form.
British television is capturing the world's funniest accidents via amateur video.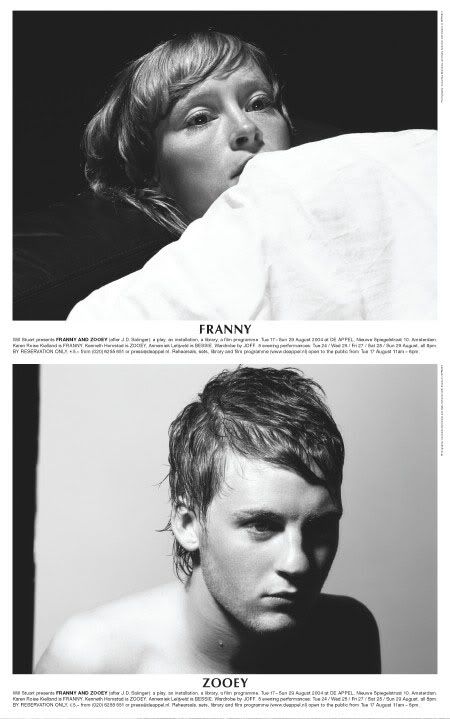 Will Holder makes language-based visual art that is invested in "the thingness of the word, in the materiality of language; its non-linguistic or extra-linguistic qualities".

British television is okay with bitching but not so much with critique.

"Each of Will Holder's projects," writes Sam Thorne in Frieze magazine, "is set in opposition to the more recent sense of graphic design as a streamlined industry of branding agencies and viral strategy analysts. In his performances and related portfolio of publications Holder opens out the act of publishing so that it becomes a self-critically social endeavour."

British television is very much failing to show alternative realities which British society could embrace in order to transform its values.

Will Holder is, it seems to me, succeeding in that task.

Thursday March 11th 2010

Derstand, understand, un-understand


"Why is there a verb to have but no verb to unhave?" I asked idly on my Facebook page recently (I'd been throwing stuff out, spring cleaning). A certain Russell Quinn responded wittily: "I spend my whole life understanding things, but have no idea what it's like to derstand something." The Facebook page, meanwhile, contented itself with giving its readers the opportunity to like then "unlike" the thought.

If to "derstand" is the opposite of to understand, it must mean the same as "to un-understand". Or could it be a Hegelian dialectic: first we derstand a thing (a kind of stupid darkness surrounds the thing at this point), then we understand it (or think we do), and then comes a second darkness, the period of un-understanding (an intelligent darkness)? The difference between understanding and un-understanding, in that case, might have something to do with Shakespeare's idea that "The fool doth think he is wise, but the wise man knows himself to be a fool."

So we'd get a sort of epistemological evolutionary ladder with three steps:

1. Fool: one who derstands.
2. Fool who thinks he's wise: one who understands.
3. Wise man: one who un-understands.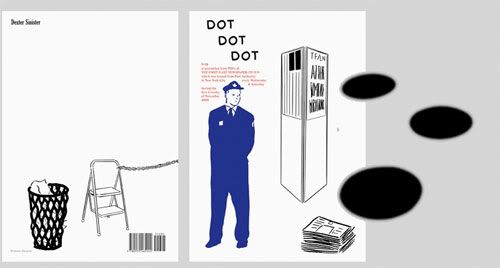 Un-understanding is the theme of the new Dot Dot Dot magazine, and of a recent show (and gorgeous catalogue) held first at the Contemporary Art Museum in St. Louis, then at London's ICA (December 2009). The show (and book) was called For the Blind Man in the Dark Room Looking for the Black Cat That Isn't There. Here's Anthony Huberman, its curator, talking about how art is the ideal way to un-understand:
In the second issue of TF/LN, the newspaper Dexter Sinister put together during the Performa Biennial in November, Huberman wrote an article which ended: "Let us recognize the importance of not understanding a work of art. A work of art opens up that world of non-knowledge and helps to make sure we don't lose sight of it, keeping us curious and actively speculative. "Artists don't solve problems, they invent new ones," (Bruce Nauman), "Art isn't here to explain things," (Joseph Beuys), "The artist has an unknowability: the ability to unknow," (Sarat Maharaj); Robert Rauschenberg said "I could not live without confusion"; and Bruno Munari is even more to the point: "The greatest obstacle to the comprehension of a work of art is wanting to understand it.""
It was poignant that this defiant endorsement of un-understanding would come in the format of a newspaper, traditionally the domain of what Liam Hudson called "the cult of the fact". In a recent interview in The Guardian, Ian McEwan -- a writer I find much less interesting now than he was when he started writing in the 70s -- said: "When I began I thought that literature was contained within a bubble that somehow floated above the world commented upon by newspapers. But I became more and more interested in trying to include some of that world within my work." This capitulation to the realm of mere understanding may have been McEwan's undoing as a writer.
The blurb for the Blind Man show catalogue (designed by Dexter Sinister collaborator Will Holder around an essay by Huberman) puts the value of un-understanding this way: "The world -- and art -- is not a code that needs cracking... the works in the exhibition center on the fruitfulness of not-knowing, un-learning, and productive confusion... explanations that playfully don't explain. Dedicated to the inquisitive mind, For The Blind Man celebrates our ability to get lost and the stories we use to find our way in the dark."

For me, this "will to un-understand" is an important insight that goes to the core of what art is good at. A lot of hostility against art is based on people's misapprehension that they're supposed to be understanding it, and failing to. Actually, this failure is a sort of success, because it leads us away from habit, from repetition, from recognition. My ideas about disorienteering -- which underpin a lot of the work I've made since the turn of the century -- channel Russian Formalist Viktor Shlovsky's concept of ostranenie, via Duchamp (who published a magazine called The Blind Man) and his concept of Delay, and via Denis Donoghue's 1983 Reith lectures on The Arts Without Mystery, with its argument that the arts can't have their core of mystery explained away.

"Confusion could lead us to a new realism!" says a graphic in the Blind Man catalogue. I'm not sure I'd go that far, but delirium and dizzy forgetting are key entry points to the useful and productive trance we call art. My Book of Scotlands, for instance, was certainly a way to un-understand Scotland, and therefore produce Scotland by the same process as the mishearing or mis-typing which produces startling phrases.

"Another goop one bites the dust," mis-typed a commenter under a recent newspaper story on the suicide of Sparklehorse singer Mark Linkous -- a man who demonstrated an advanced sense of the value of un-understanding himself when he wrote a song in which he addressed an injured bird with: "Hey little dog, can you fly?"

Wednesday March 10th 2010

Earlier Zuihitsu scrawlings (zuihitsu means something like "random fragmentary brush-jottings" in Japanese) are here.